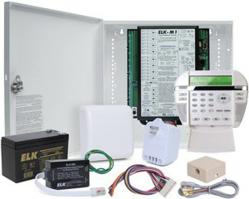 Bayfield, Ontario (PRWEB) March 28, 2013
Absolute Automation Inc. is an authorized Elk Products distributor with warehousing in both Canada and the United States. The company was founded in 1995 in South Western Ontario and has grown to become an international distributor for many of the major brands of home, commercial and industrial alarm and automation systems and equipment. As part of their Spring into Savings event all Elk M1 Gold products sold in Canada will be 30% off for the month of April, 2013.
Amy Campbell a member of the Absolute Automation sales team stated that, We are very excited to promote the Elk M1 Gold line of products in Canada. Its an excellent home or commercial alarm and automation system. There is almost no limit to the possibilities of the system.
Elk Products is a leading manufacturer of security and control products with the M1 gold system as the companys flag ship cross platform control product line. The M1 Cross Platform system has a powerful rules based engine and user interfaces allowing for powerful alarm and automation functions to be conducted both locally and remotely over the internet or telephone interfaces.
The Elk M1 Gold system is suitable for residential, commercial and industrial use and can be installed by experienced DIYers or by local alarm companies.
Renee Laurin, marketing director with Absolute Automation stated that the reasoning behind the sale is that, While the ELK M1 system already has a large market share in the United States it is still relatively new to the Canadian home alarm and automation marketplace. Were hoping with this very competitive pricing to really establish the M1 Gold system as a security and automation standard across Canada for home and business owners to consider.
The ELK M1 Gold system is capable of monitoring for environmental alarm conditions such as temperature extremes or water leaks as well as protecting against intruder or thieves with different motion sensor and other types of intruder alerts. Compatible with many power line controls such as Insteon and wireless technologies such as Z-Wave the M1 Gold platform is a true cross-platform and expandable alarm and automation system.
Absolute Automation can be contacted at their Canadian website http://www.absoluteautomation.ca or toll free at 1-888-885-9910.