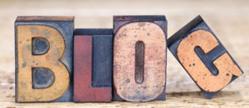 San Diego, CA (PRWEB) January 19, 2013
In todays social media, information-based economy, blogging is an essential marketing tool for most small businesses. For companies who want to grow during the New Year, Bop Design, a San Diego marketing agency, says they must make 2013 the year of the blog.
For small businesses with limited marketing budgets, a blog offers a very cost-effective marketing tool, says Jeremy Durant, Principal for Bop Design. A well-written blog allows you to connect with your target market, build your brand, and position yourself as a thought leader in your industry. It also allows you to engage in conversation with prospects and customers a critical step in building relationships with people who are considering doing business with your company.
To help small businesses launch a successful blog in 2013, Bop Design has released a list of blogging principles:
1.