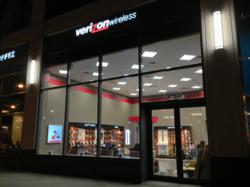 KNOXVILLE, Tenn. (PRWEB) March 15, 2013
Cellular Sales, the nations largest Verizon premium wireless retailer, has recently celebrated a milestone with the opening of its 30th store in New York.
With more than 560 stores nationwide, and locations in New York City, Buffalo, Rochester and several other New York cities, the retailers newest store in the Empire State is in Manhattan.
New York is a key state for any business with national goals, said JT Thome, COO of Cellular Sales. From Buffalo to Manhattan, weve had the privilege of serving customers all across the state.
According to Nielsen reports, more than half of all Americans now own smartphones. Cellular Sales addition of new stores across the state of New York allows the premium retailer to provide its growing customer base with personalized service as well as offer the convenience of more locations within each market.
The 30-store milestone in New York comes after several years of record growth across the nation. The company opened 114 stores in 2012, and continues to grow.
These days, wireless services include not only mobile telephone services, but also partnerships with cable companies and even home Internet solutions, said Thome. The wireless industry is changing quickly, and its important customers have a knowledgeable expert to rely on.
Named five years in a row as one of the nations fastest growing companies by Inc. Magazine, Cellular Sales currently employs more than 4,500 people across the nation and has plans to open 73 new stores in the upcoming year.
About Cellular Sales

Cellular Sales, based in Knoxville, Tenn., is the nations largest Verizon premium wireless retailer. The company employs more than 4,500 people at more than 560 locations nationwide. Cellular Sales has, for the past five years, been named by Inc. Magazine one of the nation's fastest growing privately-owned retailers, operating more than 560 stores with nearly 4,500 employees. For more information on the company, visit http://www.cellularsales.com.
# # #